Back to news
Ben Fund 2022 AGM is a huge success!
Ed McCann, ICE President and Ben Fund Patron praises the Ben Fund's pre-emptive approach to supporting civil engineers during this year's AGM.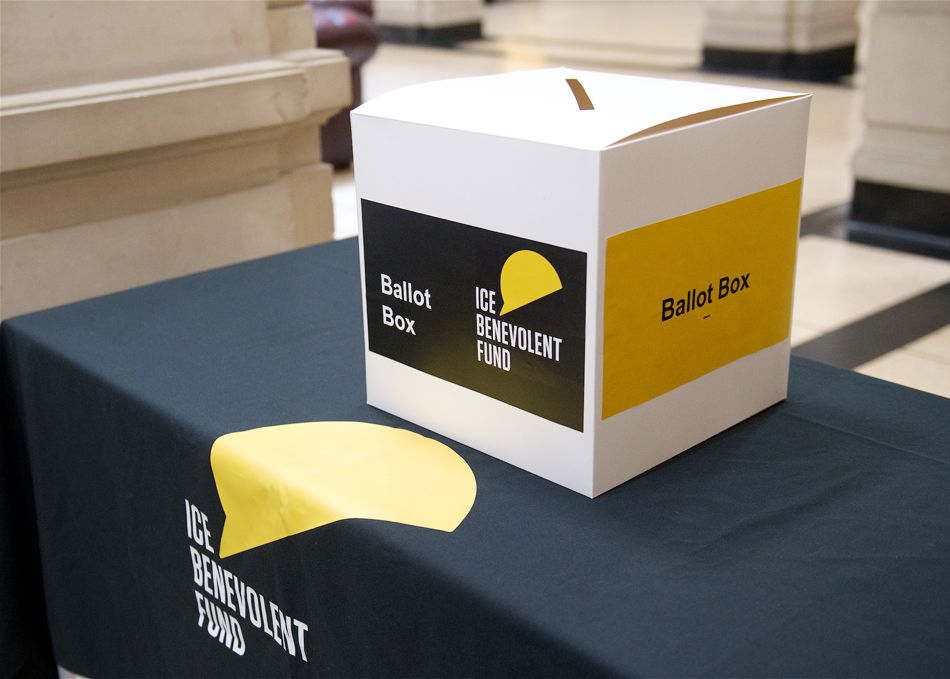 This month, Yvonne Murphy, Chairperson of the ICE Benevolent Fund began proceedings for the first face to face Annual General Meeting since 2019.
With almost 50 Ben Fund Members present, Yvonne took the room through a whistle-stop tour of 2021's achievements before introducing ICE President, Ed McCann.
Ed began by affirming how pleased he was to be part of the ICE Benevolent Fund's AGM at One Great George Street as the Patron of the charity.
Ed recalls 'I was delighted to be able to visit Kris and the staff team at the Ben Fund offices in Haywards Heath last month… I was really impressed to see the quality of the accommodation that we are able to offer to our members who may be in hardship."
He continued "Of course, the financial assistance when someone needs a 'leg up' is wonderful, but I was most impressed with the work that the Ben Fund does to pre-empt possible problems further down the line… I really congratulate you for all your courage and conviction in trying to get to the root cause of problems and offering advice at this early stage."
"I'm sure the thousands of people you have helped have not forgotten your kindness, compassion and support" – Ed McCann, ICE President and ICE Benevolent Fund Patron
At the start of his Presidential year, Ed had talked about his 'Productivity' theme, outlining the fundamental need to improve the productivity with which infrastructure is designed and built if we are to thrive in the 21st Century. At the AGM, he took the opportunity to reflect on the history of Civil Engineering and speculate on the changes and challenges to come within the industry.
Following Ed's speech, Yvonne had the pleasure of announcing newly appointed Trustees. The successful candidates were: Giedre Jurkonyte, Colin Hillary and Peter Hansford. The Ben Fund look forward to working with the three incoming Trustees soon.