Back to news
Former Beneficiary to lead the Ben Fund
"There is such a wealth of expertise on the Committee and to have Jon at the helm is especially meaningful".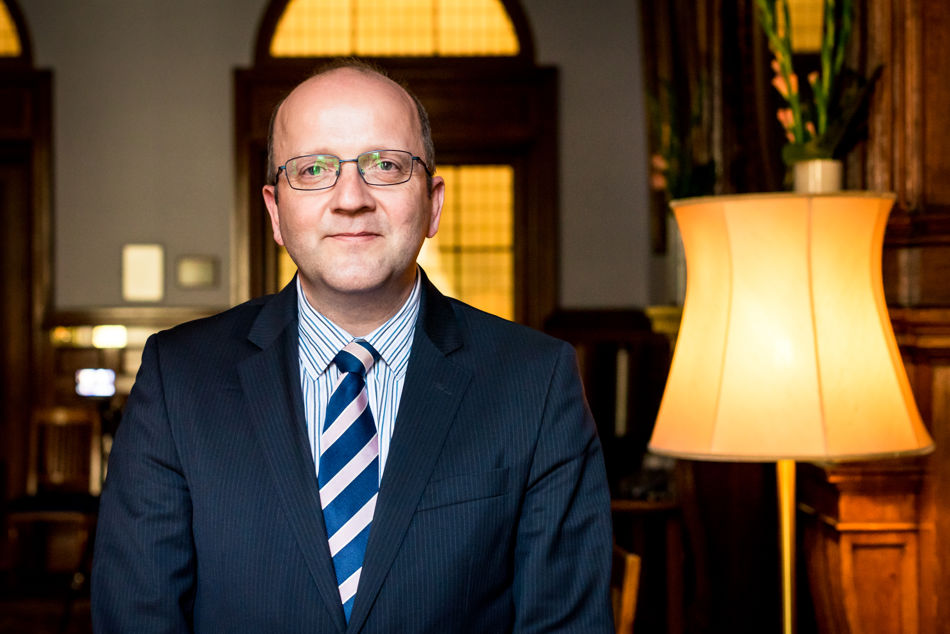 Trustees of the ICE Benevolent Fund Board met at One Great George Street in January to vote in new members and select a new Chair to lead the organisation for the next twelve months.
Jon Sturgess CEng, FICE, programme manager (Building and Civils – Infrastructure Design Group) at Network Rail and once himself a beneficiary of the Benevolent Fund, was duly selected as the new Chair for 2017. The Committee thanked outgoing Chair, David Orr CBE, FREng, FICE, for all the hard work and dedication he demonstrated during his two years of leadership.
"I am delighted to be appointed Chair of the Benevolent Fund" said Jon. "Many years ago, I was in a position where I needed its short term support. It's great to be able to give something back and I'm looking forward to help shape the future direction of the Charity."
Newly elected members of the management committee also include Teresa Frost IEng, FICE, Chris Gray, CEng, FICE, and Kenneth Laing CEng, MICE.
Following Jon's appointment, the meeting went straight into matters in hand.
Governance issues were discussed before moving onto benevolence applications. Trustees voted on benevolence cases ranging from student support to financial support for a variety of situations that may bring about hardship such as:
• those experiencing loss of a loved one
• physical or mental illness
• unemployment
• redundancy
• housing adaptations
Kris Barnett, CEO of the Benevolent Fund, welcomed Jon's appointment and new members of the committee.
"There is such a wealth of expertise on the Committee and to have Jon at the helm is especially meaningful. He understands how life can take an unexpected turn and has personally felt the benefit of our services in the past. We look forward to working with him."