Back to news
To all our festive friends…
Season's greetings!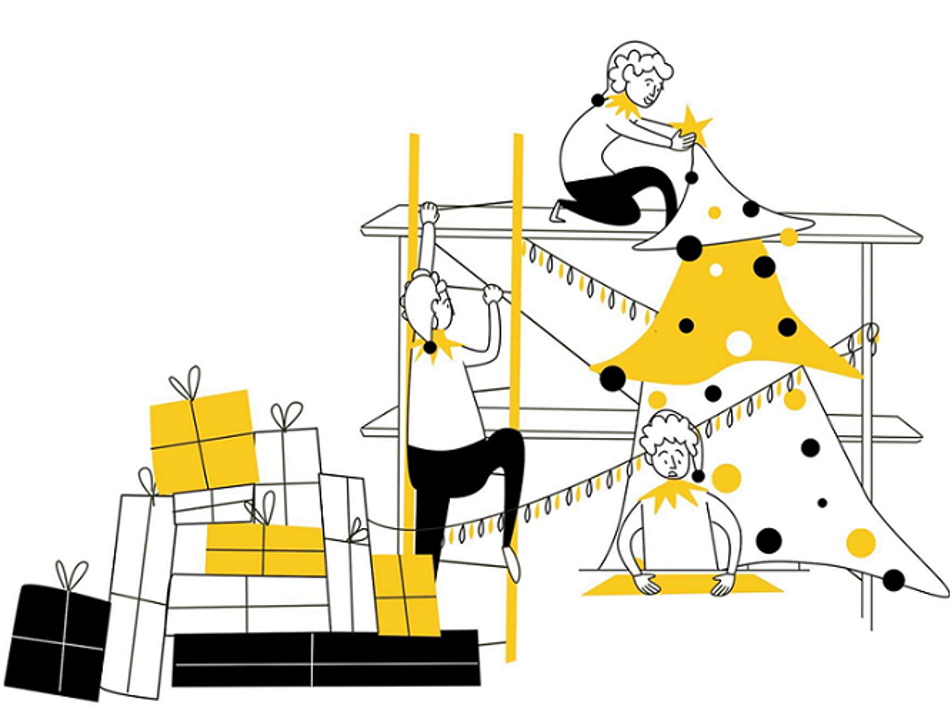 As we head towards the holiday season, we can't think of a better way to spread some festive cheer than reflecting on some of the things we have to be grateful for this year.
First of all; THANK YOU for being a part of our story! The continued support of the ICE community allows us to provide a safety net for civil engineers in their hour of need. By reading our emails and news stories, sharing our content on social media, and spreading good old word-of-mouth, you ensure that our messages reach the people that need to see it - we couldn't be more grateful for the support you show us!
As you may know, every penny we receive in member donations goes directly to a colleague who needs a helping hand at a critical time. If you're one of the secret Santas who made an annual voluntary contribution with your subs renewal, or donated via our Just Giving page this year; thank you.
Adding to the warm, fuzzy feelings, we were delighted to have a stand present at the Certificate Presentation Ceremony in One Great George Street earlier this month! Seeing the achievements of so many ICE members recognised in front of their families for the first time in almost two years was truly wonderful. The magic didn't stop there though! The Christmas carol service at St Margaret's Church in Westminster Abbey saw attendees very kindly donating more than £300 to the ICE Benevolent Fund. To all those that attended – another, very heartfelt, thank you.
So, as the nights draw in, we hope the holidays bring you love and happiness (and maybe just one too many festive treats). Don't forget - if you find yourself in need of support, our 24-hour helpline and our wellbeing resources can be accessed any time of day or night throughout the Christmas period.