Back to our services
Wellbeing resources
Our online wellbeing resources are a fast, convenient way for our members and their families to access up-to-date knowledge and support.
24/7 access
Browse resources anytime, night or day.
Multiple languages
Available in 16 different languages.
Easy to navigate
10,000+ visitors browsed
Over 32,000 pages of resources
Live Well
Resources that focus on family, friends and fortunes.
Be Well
Focus on your mind and body, soul and energy!
Work Well
Work-life balance and adapting to workplace changes.
"A good easy to use system, which is a relevant resource to modern life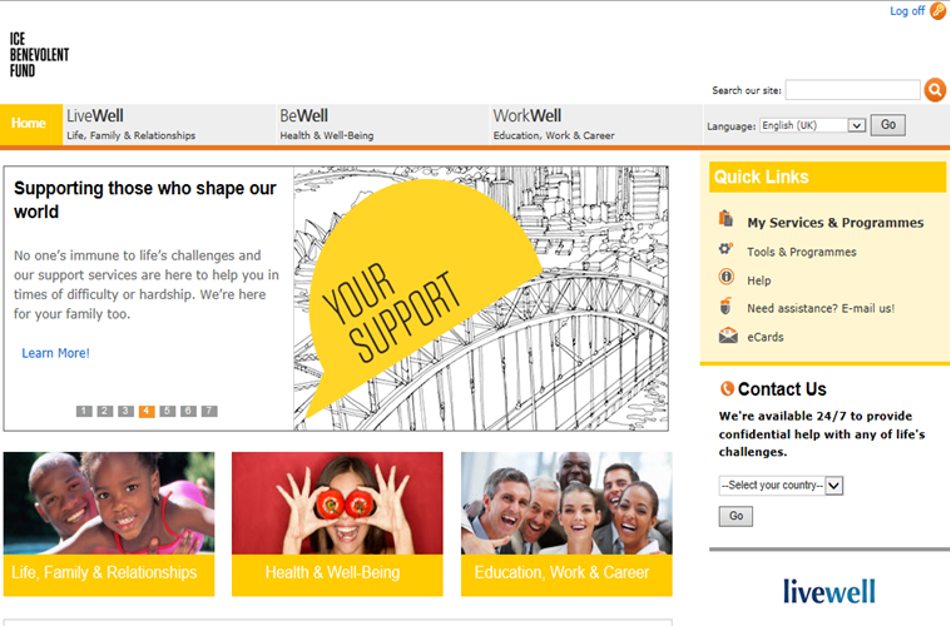 The online wellbeing resources provide an extensive range of support for our members, including wellbeing tips, health calculators and advice on your personal and work life. Resources include self-help fact sheets and a wealth of information focusing on life events and milestones, as well as crises. Our online wellbeing resources are there to help whenever you need it most.
Live Well
Resources in this section help you cope with changing circumstances that might affect your family and personal networks. It features relationships, family planning, parenting and caring for family members.
Legal topics are also covered as well as financial planning resources to help with budgeting and assessing your financial fitness.
Use our interactive tools and self-help programmes to support your personal development.
Be Well
Make the most of your life by building your resiliency and living as healthily as possible.
Resources here cover many health and fitness topics, from healthy eating through to exercise and fitness regimes, relaxation, getting a good night's sleep and socializing.
Many aspects of life challenge our resiliency. Resources here help you cope with grief, loss, trauma, change, managing stress and controlling anger.
Work Well
Today's workplace is ever changing and being able to adapt in a changing environment is key to managing stress and making the most of opportunities.
This section helps you navigate career changes and workplace issues to help you strive for a happy work environment and positive work-life balance.
Visit the online wellbeing resource area now
Take a guided tour of the online resource area